A Canadian Company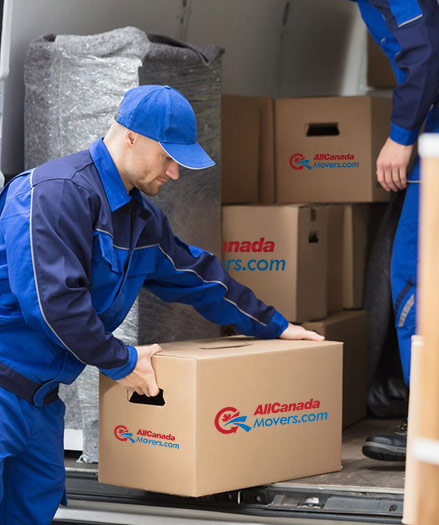 Large or small, start your long distance move here!
Whether you are moving from province to province or completely across the country, a long distance move presents unique challenges and requires a lot of planning and organization. From booking your move and strategizing about the timing, to packing your belongings securely so that they will survive the long trip, you have a lot to consider. One way to make the process easier is to book your move with capable and reliable long distance movers, who can take much of the worry off your mind.
When your move is being handled by experienced, professional movers who are experts at managing long distance moves, you can be confident that your move will be successful. Your movers can take on as much of the work as you would like them to.
Get a quote now
Need boxes and packing materials?
Your movers can provide everything you need to get your packing done, well in advance of your moving day. From boxes and tape, to packing paper and bubble wrap, your movers know what you will need and can supply it all.
Don't have time to do the packing yourself?
No problem! Your movers can do it for you in a fraction of the time and with the skill to make sure all your belongings will be well-protected. For a long distance move, this is very important, so leave it to the experts.
Not sure what size truck you need?
Your long distance movers will take care of the details. Your moving consultant will expertly evaluate your move to ensure there is room in the truck for everything, and your moving team will strategically load it so that there is no wasted space.
Planning to vacation on the way to your new location?
Sounds like a great plan. Just arrange for your moving truck to arrive at your destination when you will be there. They can match your schedule and store your entire move, if necessary, until you are ready to receive it.
Hate unpacking and putting everything away?
We hear you! Your long distance movers can also provide unpacking service. They will assemble your furniture, unpack all your boxes, and take the empty boxes and all the packing material with them when they leave.
Whether your move is large or small, don't feel overwhelmed at the thought of planning and completing your long distance move. Simply fill out our quick quote form and in no time, you will have several free, no-obligation quotes from professional long distance movers in your area. And best of all, you can save up to 65% on your move!
Get a quote now
If you are looking for moving services
Welcome to live chat

Sophie:
Hello, how can I help you?